"He wants to give us His peace" - John 14:27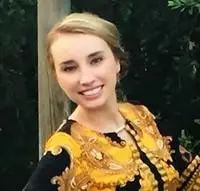 Shey Reichenau, LPC has a passion for working with clients of all ages and has experience with children, adolescents, and adults. Shey specializes in working with children. As a part of Shey's graduate training, she has had experience in several clinical settings including, an out-patient clinic, an in-patient behavioral health hospital, and a long-term residential treatment center. She uses a strengths-based and client-centered approach to help her clients achieve their goals. She has experience with a variety of concerns/issues including: social skills training, self-esteem/body image issues, anxiety, mood disorders, and behavioral issues. Shey has a desire to see her clients strive for the future that they envision for themselves and the passion for helping them on their way.
Jean Noble, LPC, NCC enjoys working with individuals, couples, pre-marriage couples and older teens. Her counseling approaches are cognitive behavioral therapy, strength-based therapy and reality therapy. Her experience includes working with those that have experienced trauma, depression, anxiety, grief, stress, relationship issues, self-esteem and season of life concerns. She strongly believes that those who are hurting need a safe, caring and encouraging environment to heal and she desires to make that belief a reality in the lives of those she is privileged counsel.
Alicia Acosta, LPC, LCDC is experienced in treating mental health and substance use disorders, trauma, and grief and loss. She implements several therapeutic techniques including: Cognitive Behavioral Therapy (CBT), Eye Movement Desensitization Reprocessing (EMDR), Trauma Focused-Cognitive Behavioral Therapy (TF-CBT), & Moral Reconation Therapy (MRT). Alicia enjoys leading groups that focus on grief and loss, life skills, relapse prevention, & MRT. Her clinical approach is to work collaboratively with her clients by empowering them to reach their treatment goals.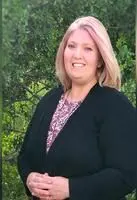 Elizabeth Vargas, PhD, LPC, LCMHC, RPT is a Registered Play Therapist with the Association for Play Therapy. She is a Texas certified Early Childhood through grade 4 elementary educator and is a Texas Certified School Counselor with more than 10 years of experience working with children. Her experience extends to working with teens, young adults, and adults as well as helping the family unit. She enjoys working with all age ranges. Beth utilizes an Integrative Theoretical Approach emphasizing Adlerian Therapy, Relational Cultural Therapy (RCT), Cognitive Behavioral Therapy (CBT), Solution Focused Therapy, Narrative Therapy, Play Therapy, Digital Play Therapy and Internal Family Systems. Her experience includes areas such as: life skills, behavioral issues, school concerns, divorce, grief, social disorders, depression, self-harm, anxiety, crisis, and self-esteem. Beth believes in the strength that each individual has within, and provides a safe environment for each individual to be challenged, to empower themselves while they develop healthy coping strategies during their counseling journey.
(Beth is only providing telehelath services at this time.)
Amber McCaleb, LPC has experience working with clients of all ages and a passion for working with children and adolescents. As a part of her clinical training Amber gained experience working at a clinic specializing with children working through abuse and trauma and in an out-patient community counseling center. In addition to her clinical work, she has experience in the school setting working with children experiencing behavioral issues and those facing difficulties on the autism spectrum. She works with a variety of issues including: self-esteem, abuse, body image, anxiety, behavioral, life changes, stress, and relationship issues. She uses a variety of counseling techniques such as; narrative therapy, cognitive behavioral therapy, and solution-focused therapy. She is compassionate and empathetic towards her clients helping them to gain a better understanding of themselves and reach an emotionally balanced place. Her hope is to equip her clients with the tools they need enabling them to lead a fulfilling and happy life.

Yvette Benage LPC-Associate #88723 (Supervised by: Michon Charles, LPC-S). She is certified as a Texas educator in early childhood through 6th grade as well as Special Education early childhood -12th grade. She has over 9 years of experience working with children diagnosed with neuro diversities helping them thrive in both their educational, social and home environment. She also enjoys working with adults and has experience in parent/child relationships and grief. She is dedicated to providing a safe space for emotional regulation, self-discovery and healing. She uses an integrative blend of Cognitive Behavioral, Person Centered and Solution-Focused techniques to help her clients navigate life's challenges. Her mission is to provide clients with a supportive and empathetic environment where they can explore their thoughts, feelings, and behaviors. She works collaboratively with her clients to create individualized goals that will lead them to living a more fulfilling and empowered life.